Are you looking for one of the newest places to eat on Lake Norman? The new restaurant to eat at on Lake Norman is Hello, Sailor! Hello, Sailor on Lake Norman is a restaurant started by Joe & Katy Kindred aka famous owners of Kindred in Davidson.  This awesome new restaurant on Lake Norman has gotten loads of press and awards for their yummy food and fun atmosphere! Hello, Sailor has a different more casual atmosphere with a mad men modern vibe. The beautiful water views of Lake Norman can't be beat and of course their yummy cuisine!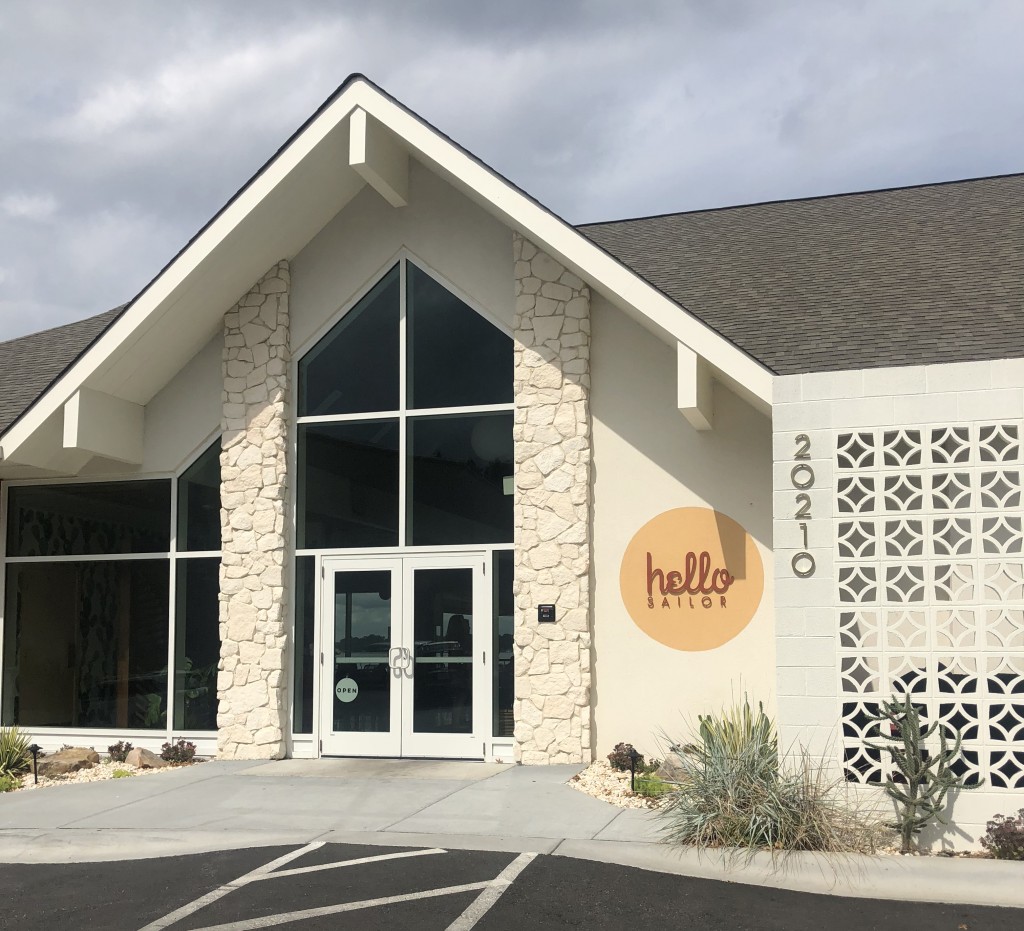 As you sail around Lake Norman come check out Hello, Sailor! Come by boat and dock up while you eat on their outdoor patio overlooking Lake Norman, there's also a tiki bar if you just feel like grabbing a drink. I am a huge fan of the mussels on the menu but people rave about the hushpuppies and calabash shrimp. I have had all 3 and you can't go wrong with any of these choices.
Don't forget to take a photo with your friends in the photo booth and sip some of their soft serve ice cream on a hot day. P.S- you also get a cute postcard to mail to a friend or family member, hey they can even be your next lunch date to Hello, Sailor!