Big Daddy's to Bad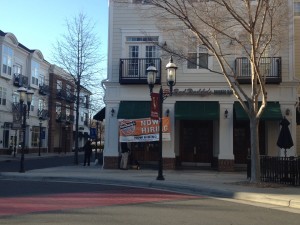 Daddy's: Popular Burger Bar Is Open in Birkdale Village. You might do a double take on the name, I know I did! Big Daddy's Burger Bar is a great place to get some delicious burgers(any way you want them) and to snatch up some fried pickles and good brew. Big Daddy's Burger Bar has changed their name to Bad Daddy's BurgerBardue to some legal issues. Not to fear, they will have the same menu and recipes, just a slight name change. Now known as Bad Daddy's, popular Charlotte Burger Bar will be making it's way up to the Lake Norman Areain Birkdale Village. Bad Daddy's Burger Bar anticipates opening in March of 2012. What a great addition to the new Lake Norman Area Restaurants that have opened recently.
UPDATE: Bad Daddy's is open and people are raving about the burgers, drinks and fried pickles! Make sure you check out Bad Daddy's in Birkdale Village!
Also NOW OPEN in Birkdale Village: Bonefish Grill.!
A great place to live to enjoy all of these wonderful restaurants and shops within walking distance is the Birkdale Village subdivision.If you have any real estate questions, please dont hesitate to contactAlyssa Roccanti: (704) 654-9305