Concerts on the Green in Downtown Davidson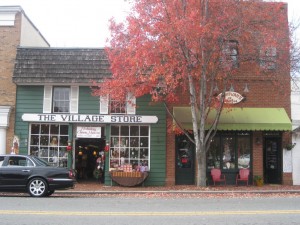 Join us in Downtown Davidsonat the Davidson Village Greenevery first and third Sunday for a night the whole family will enjoy at the Downtown Davidson Concerts on the Green! Bring a picnic, your favorite bottle of wine or just come and unwind before another busy week comes your way. Check out the bands that will be playing this Summer at the Concerts on the Green in Downtown Davidson from 6- 8pm.
May 17: 7 String Theory & Matt Stratford
June 14: Band of Oz
June 21: Sidecar Social Club
August 2: Image (Movie on the Green following concert)
August 16: Rusty Knox Band
September 6: The Backbeat
September 20: Davidson Symphony & Jazz Ensemble
Looking to live in the beautiful Lake NormanArea? Contact Alyssa Roccanti, Lake Normans Premier Real Estate Agent for more details. 704-654-9305; alyssaroccanti@gmail.com.