How to Make Your Lake Norman Listing Savvy. Looking for some tips to spice up your homesmarketability? Has your house been sitting on the market over 365 days and you are wondering , "WHY ME?" Here are some savvy steps to help you give your home a face lift and to get more buyers in your front door.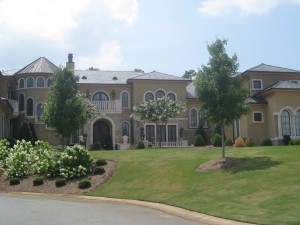 Make Sure Your Home is Exposed EVERYWHERE: When you are selling your Lake Norman home you want to make sure your home is blasted all over the internet in savvy marketing fashion. You want to make sure you have maximum pictures on all your websites, blogs, Craiglist Ads, you name it! It is important when people are online searching they see your home and how fantastic is it.
Switch Up Your Pictures:Sometimes when a home is on the market a while agents and consumers see it over and over while they are looking for properties. If you have been on the market a bit and are not getting nibbles, switch out first picture from the front of the home to the beautiful kitchen you have or lovely backyard. Switch the order of pictures all around so the listing looks fresh and current.
Make Sure Buyers Can Get Into Your Lake Norman Home For Sale: There is nothing worse when a buyer is excited about getting into a home and the appointment is declined. I understand that life events come up where you have to decline an appointment here and there but make sure you are getting as many buyers in your home as possible, that means you need to approve the appointments when they are made. Go for a car ride with the animals and kids, it's uncomfortable when sellers are at the house when it is being shown.
Offer Incentives: If you still feel you are having a tough time with your home and not getting many buyers coming through, offer an incentive to buyers. If can be something as easy as a home warranty, throwing in that sail boat with the home to sweeten the deal, offering up some closing costs..whatever it takes to catch someones eye and make them want your property and not the other one down the street. People always like to feel they are getting a deal of a sale.
Put Some Savvy in Your Marketing: Buyers love to know what is going on around the area they are looking. Have some surrounding area events next to your marketing brochure at the house, show the buyers looking at your home what is going on in the Lake Norman Areaor Birkdale Village.Show the Home Owner's Association Newsletter if you have one showing what is happening in the community and how much fun it is to live there. Have some different marketing pieces showing the amenities of the neighborhood, shopping in the area and what the city is all about. You are not only selling your home but the area that you live in as well.
I would love to help you spruce up your Lake Norman Listing. Feel free to contact me for Savvy Selling Tips in the Lake Norman Area.