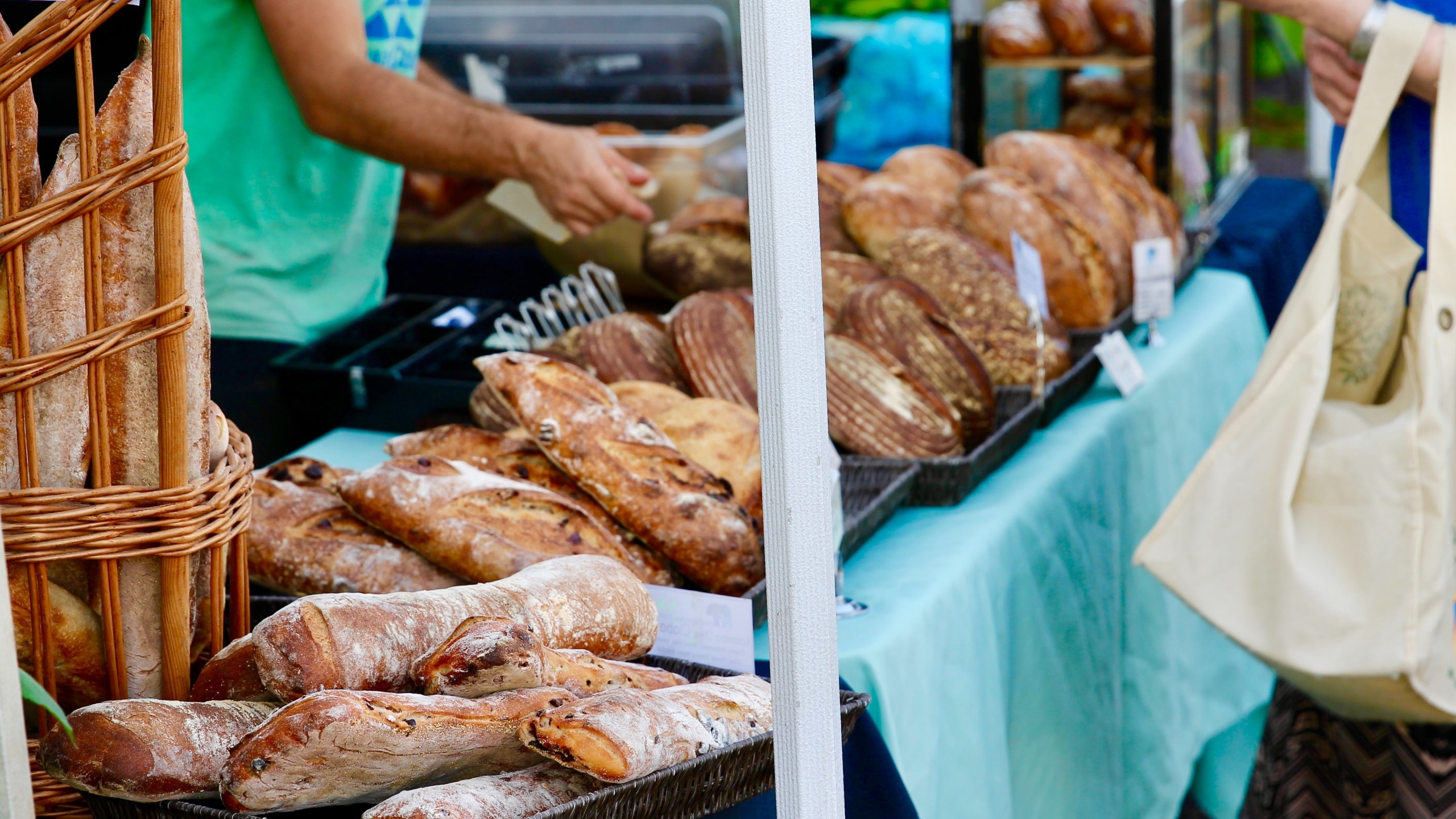 Some of the best foods and goods that we find are locally sourced. Farmers markets in the Lake Norman area answer that call time and time again! From the north end to the south end of the lake, you'll have plenty of options to find unique, fresh local fares. We'll start up in Mooresville, NC and work our way around the lake back to Davidson, NC.
Josh's Farmers Market – Mooresville Pick
Easily a local favorite, Josh's Farmers Market is a one stop shop kind of farmers market. It's pretty rare to be able to find most of what you need at a farmers market anymore, but they don't disappoint here! In additional to local fruits and veggies, you'll also find dairy products (like cheese, milky and ice cream), meat, seafood, baked goods, Amish furniture and Mennonite crafted buildings! Must Try: Homestead Creamery is arguably some of the best dairy in the area (from Virginia). They do the least that is required to process their dairy products, and you really can taste the difference. If you try a store-bought whole milk versus Homestead Creamery whole milk, you will definitely taste the difference. The same goes for their ice cream. Definitely worth a try, and they carry it here! You can also find it at Earth Fare stores.
Thinking ahead for fall and winter? Josh's Farmers Market sells pumpkins and mums from September 1- October 31 and Christmas trees from November 25-December 24.
Farmers Market Hours
Mon – Thurs | 9am – 6:30pm
Fri – Sat | 9am – 6pm
Sunday | 10am – 5pm
Seafood Market Hours
Friday | 10am – 6pm
Saturday | 9am – 6pm
Sunday | 10am – Sellout
Fresh Market Produce – Denver Pick
Looking for a wide variety of items? Supporting local just got easier! Farm-fresh eggs, local jams, meats, and produce are just a few of the items that you'll find here. You can even find a luscious hanging basket to adorn your porch or grab some fresh-baked goods, like cinnamon rolls. This farmers market is well-stocked with local fares, so you will definitely find plenty to choose from and go home with. Best thing about this market? It's open every day of the week.
Market Hours
Sun – Sat | 9am – 6pm
Old Store Produce – Our West Huntersville Pick
This produce store is conveniently located for anyone west of I-77 and nearby the Denver area. This is a great produce store with plenty of local produce to choose from. Most recently, they had some delicious looking yellow watermelons! You'll find amish favorites, homegrown produce like (tomatoes, peppers, cantaloupe, watermelon, and apples), and other goods produced right here in NC.
Old Store Produce has your holiday needs here, too! You can get mums and pumpkins for fall, then during winter, they sell Christmas trees, too! Just a little nugget to tuck away in the back of your head for a couple months from now.
Produce Store Hours
Mon – Sat | 10:30am – 5:30pm
Sun | 11am – 5pm
The Bradford Market – East Huntersville Pick
This market is more than a farmers market. The Bradford Market stocks fresh local produce and items from crafters and artists, too! Trying to live with a more holistic approach? You'll have no trouble finding a wide selection of organic, non-toxic items that you need to suit that. The Bradford Market stocks a wide selection including lawn and garden care (ex. organic fertilizer, organic garden soil), house care (ex. non-toxic cleaning, non-toxic laundry, reusable bags), and personal care items (ex. essential oils, supplements, lotion.) Bonus: You can shop online with the Bradford Market, too!
Store Hours
Mon – Fri | 10am – 6pm
Sat | 9am – 5pm
Davidson Farmers Market – Cornelius/Davidson Pick
Davidson Farmers Market packs a punch for such a cozy nook of Davidson, NC. The Town of Davidson blocks off part of the parking lots near Summit Coffee and fills them with some of the areas best vendors. You can find locally made tomato sauce, Your Mom's Donuts, fresh cut flower bouquets (a favorite of many!), cheese du jour, fresh bread, local meats, and (when available) a breakfast food truck! Start your Saturday out by grabbing a great cup of coffee from Good Drip Coffee or sit down for a flavorful breakfast at the Famous Toastery! Both great choices. Looking for a family friendly farmers market? Count this one in! With a playground right in the middle of the market, your littles can have some fun while you're browsing or listening to the live music.
Market Hours
Every Saturday | 9am – 12pm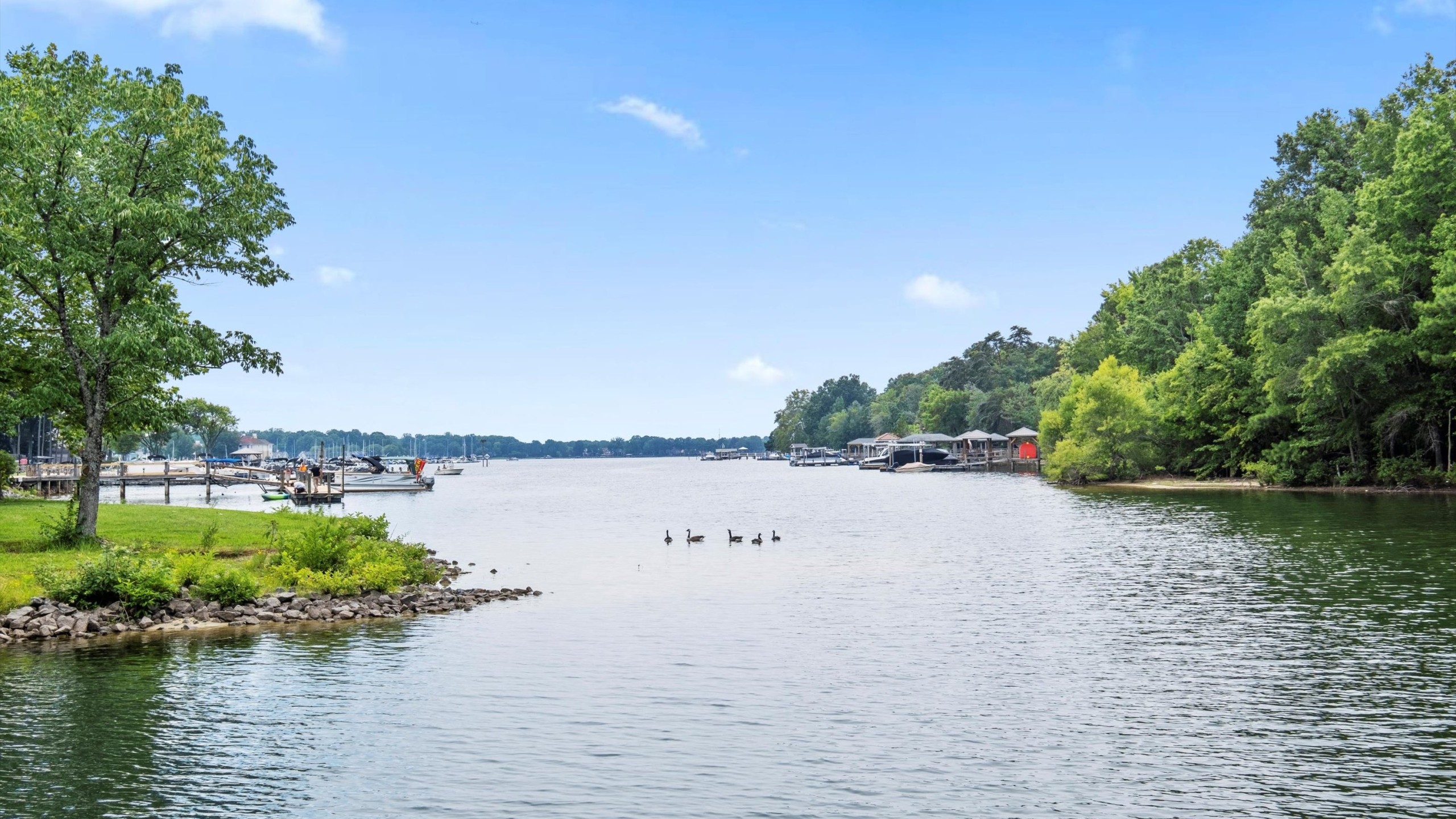 Lake Norman possesses so many traits that makes it a great place to live, and having a wide variety of things like greenways, restaurants, parks, shopping, and farmers markets really solidifies that. These are just a few local favorites, but if you're looking to branch out even further, check out this NC Farm Fresh page to find a North Carolina Farmers Market near you.
I hope you found this information helpful and will venture out into the beautiful Lake Norman area and support local! If you're not a local quite yet, let me help you take that first step. Call me at 704-654-9305 or email me, and we can talk about what your goals are. In the meantime, feel free to browse this map of available Lake Norman homes for sale to see where your future home could be.