With fall just around the corner, here are some of the fall activities in Lake Norman for the whole family to enjoy as the leaves begin to fall and the weather cools down!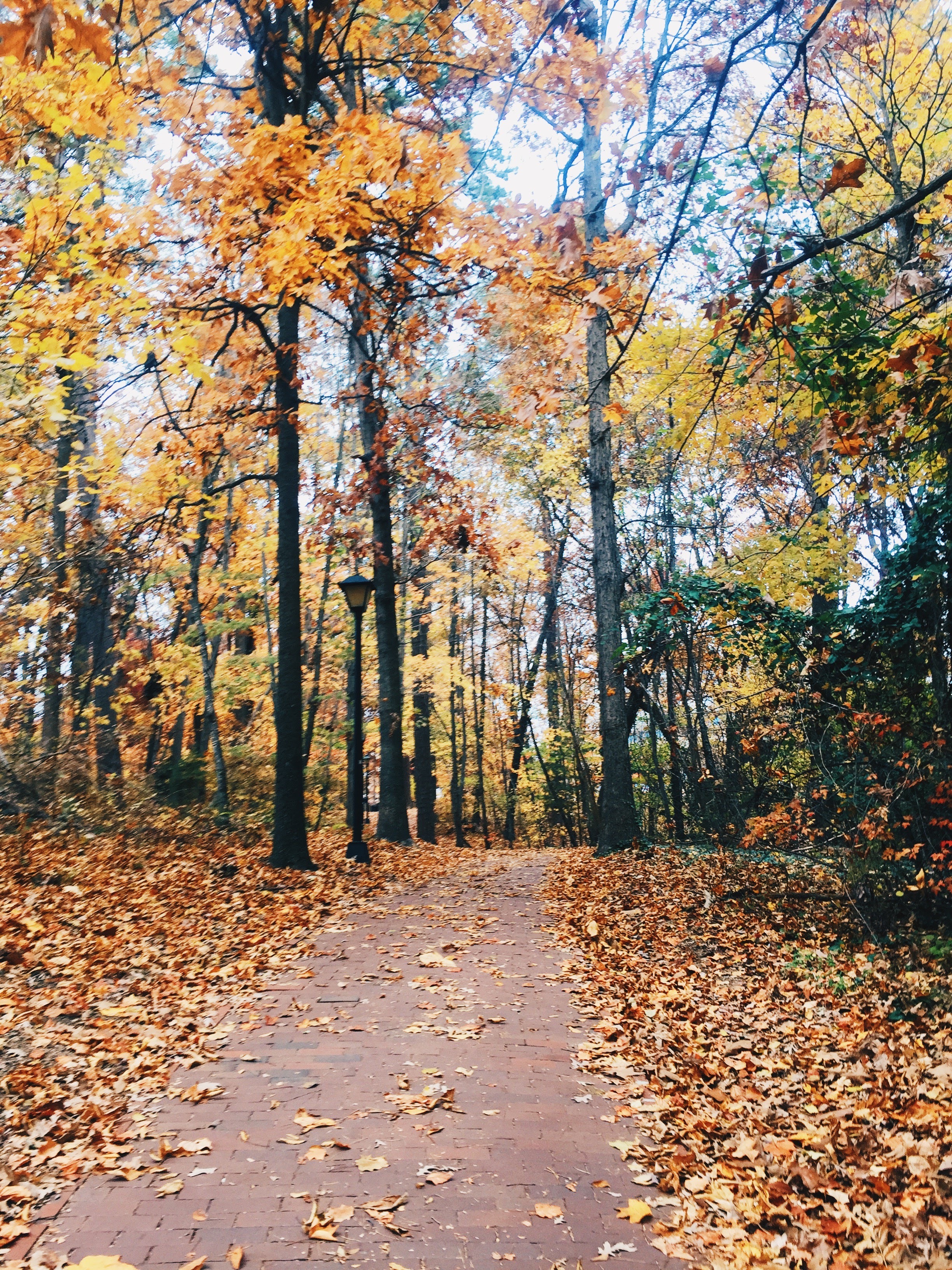 Lake Norman Mini Golf is a great way to spend a few hours with family and friends! This 18-hole miniature golf course also offers a laser maze, climbing wall, and an axe-throwing attraction. Family members of all ages can find something to enjoy. Current hours: 
Current Hours: Monday- Thursday: 12 PM-9 PM, Friday: 12 PM-10 PM, Saturday: 11 AM-10 PM, Sunday: 11 AM-9 PM
The Davidson Farmers Market is a producer-only, year-round market that features more than 35 farmers and producers from North Carolina. The Market opens every Saturday from 9AM until noon. It is located in the heart of downtown Davidson behind Summit Coffee and Ben & Jerry's ice cream. Visit the farmers market on a crisp Saturday morning for some locally grown vegetables, fruits, and maybe even a donut or two from the market vendors! It's a great way to support small businesses during this time and bring the freshest ingredients into your meals at home. 
The Lake Norman area offers many different bike paths and trails open to the public throughout the year. Fisher Farm in Davidson, Jetton Park in Cornelius, and the North Mecklenburg Park in Huntersville offers so much for the whole family to use! Enjoy the crisp fall air on a walk with your dog or spend the day on a bike trail with friends. It's a sure way to ring in the changing of the seasons the right way! 
One of the area's biggest tourist attractions in the area is The U.S. National White Water Center. It offers over 30 different recreational activities for every member of the family to enjoy. The White Water center offers various activities based on the season. There's the option to rent mountain bikes, go kayaking or white water rafting in a group. You can even go zip-lining or complete one of their challenging ropes courses! The center also hosts music and events such as Night Trace Races and the Brew Dash 6 or 12K race. It's the perfect place to spend the day or a few hours outside having fun in nature. For current hours, please check their website as hours change frequently.
Take the family to the Amazing Maize Maze at Rural Hill, where you can get lost in seven acres of corn fields trying to get to the exit before anyone else! Go during the day or have some fun in the more challenging night maze! Rural Hill has bonfires and hayrides available to guests as well, making it the perfect activity to welcome in the colder weather and everything that comes with it! Perfect for larger groups and kids of all ages. The Maze opens September 12th and runs through November 1st. Pre-purchase of tickets is required on their website.
With colder weather on the horizon, you may be looking for an indoor activity to do as well! Meg-art Pottery Studio in Huntersville is a great way to spend the day with your kids doing something fun and different! The studio is offering many different ways to paint your own pottery – from coming in store and painting there to ordering online and bringing your pieces back once you've painted at home! It's a fun way to spend the afternoon and have something to take home with you, whether it's a personalized coffee mug or dinosaur piggy bank, everyone can find something to show off their creativity!
Current Hours: Monday- Thursday & Saturdays: 12PM – 6PM, Fridays: 12PM – Midnight, Sundays: 1PM – 5PM
As summer ends and the temperatures lower, take a look at all the activities and places that the Lake Norman area has to offer! Get outside, do something fun and spend time with family and friends. Take a look at our previous post on fall activities in the area to get some more ideas!