YMCA at Lake Norman: Getting a face lift and looking great!The Lake Norman YMCA is situated on Lake Cornelius, a quiet body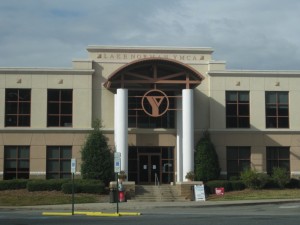 of water separated by a bridge from Lake Norman, this is one of two YMCAs in the US situated on waterfront…pretty cool! This particular YMCA is unique because you have sandy beach to enjoy, inflatable bounce house and slide, water trampoline, kayaks and canoes. If you are feeling more like a pool setting for a good work out The Lake Norman YMCA has that too!
Lake Norman YMCA is getting a face lift with some renovations that are scheduled to be done mid- December. The wellness center will re-open with a fresh look including additional square footage, a new, open floor plan and new equipment. For a list of amenities and work out schedules for this YMCA click here. Feel free to contact me about homes for sale in the Lake Norman Area.